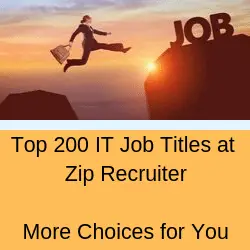 The top 10,000 keywords phrases in Zip Recruiter (mainly USA) were analysed for IT Roles and listed below.
Find good IT roles in more places.
You can immediately search on these IT Jobs and apply.
Gain your next IT Job faster.

Zip Recruiter insights: Multiple similar roles can point to the same URL. Lots of Salary information.