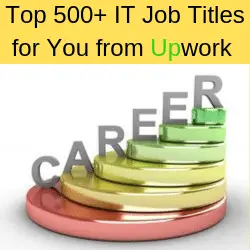 The top 10,000 keywords phrases in Upwork (international) were analysed for IT Roles and listed below.
Find good IT roles in more places.
Gain your next role faster.

Information Communication Technology (ICT) jobs can be fould in almost all industries and globally.
Upwork Insights: Upwork combined Odesk and Elance websites. You can also list your IT services within Upwork.